The Northeast Acquisitions Team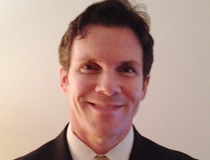 Walt Bellingham
Managing Director
Prior to joining Northeast Acquisitions, Walt was a founding member of Shore Points Capital (SPC), a private equity firm focused on principal equity investments in middle market manufacturing, distribution, technology and services businesses. On behalf of SPC Walt currently serves as a board member for Commercial Carpets of America. Prior to SPC Walt originated equity investments and equity co-investments for the Private Capital Group at BNP Paribas. Walt was also a member of the Merchant Banking Group at BNP Paribas where he originated senior and subordinated loans and equity co-investments. Walt has originated equity investments in a variety of industries including manufacturing, distribution, business services, energy services and restaurants. On behalf of BNP Paribas, he served as a board member or observer of North American Energy Partners, Propex Holdings, Polaris Pool Systems, Stauber Performance Ingredients, Transport Labor Contract/Leasing and Triumph Healthcare.
Walt also had five years of prior experience at the Chase Manhattan Corporation's Middle Market Structured Finance Group. At Chase, Walt specialized in financing and investing in leveraged buyouts, recapitalizations and ESOPs. In addition to his experience at Chase, Walt worked at Hartz Mountain Industries, a New Jersey based real estate developer.
Walt received a B.A. degree from the University of Pennsylvania and an M.B.A. from Rutgers University.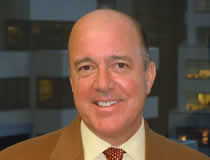 Thomas H. Remien
Managing Director
Tom previously spent five years as a Managing Director of The Silverfern Group, a New York-based midmarket merchant bank. At Silverfern, Tom focused on sponsor coverage as well as mergers and acquisitions advisory. He has expertise in advising privately held companies on acquisitions, divestitures and raising growth/acquisition capital.
Prior to joining Silverfern, Tom was President of Remien Capital, Inc., a mergers and acquisitions advisory firm, founded in 1995 to serve the needs of middle-market companies. At Remien Capital, he advised corporate and private-equity clients on merger and acquisition transactions and growth capital/acquisition financings across a range of industries including publishing, entertainment, software, and food manufacturing.
Tom was also a founding member of the Exclusive Sale and Divestiture Group at Merrill Lynch & Company. During his six-year tenure, he provided investment banking and corporate finance advisory services to corporate clients. Earlier in his career he developed an expertise in executing both growth capital and acquisition financing for middle-market companies at Michigan National Bank and Bank of America.
Tom is the Chairman of Shawndra Products, Inc., the CEO of Lanco LLC, the President of the Board of Managers of East Side House Settlement, and the President of the Board of 100 Riverside Corporation. Tom received his Master of Business Administration in finance from Michigan State University and his Bachelor of Arts from the University of Michigan with a double major in Philosophy and Economics. He supplemented his education with additional coursework at Northwestern University's Kellogg School of Management and by completing Columbia University's Mergers & Acquisitions Executive Education Program.
Tom lives on the Upper West Side of Manhattan with his wife and children.